If you've ever seen a waterfall in real life, you'll understand; they're breath taking, awe inspiring, and coveted by water-shapers around the world.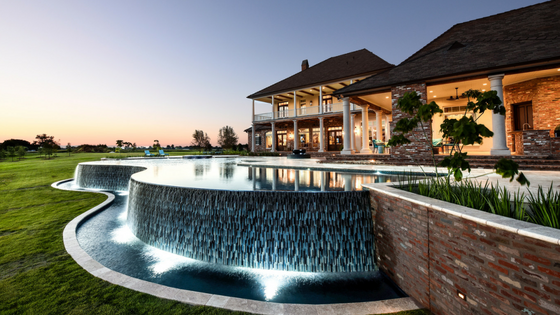 For designer Shane LeBlanc of Selective Designs, it was just another day at work. When a homeowner in Natchitoches, LA saw the Aria Hotel waterfall in Las Vegas, NV, he fell in love. He fell in love with the sound as the water trickled off the textured surface. He fell in love with how organic it felt despite being man made. He was a man of means, and LeBlanc was tasked with turning his dream into reality.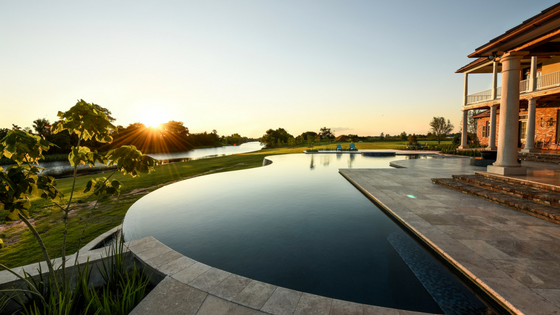 A partnership was formed between designer and installer, Jimmy Reed of Rock Solid Tile, to bring one homeowner's dream to life. The result? A stunning waterfall, cast in glass.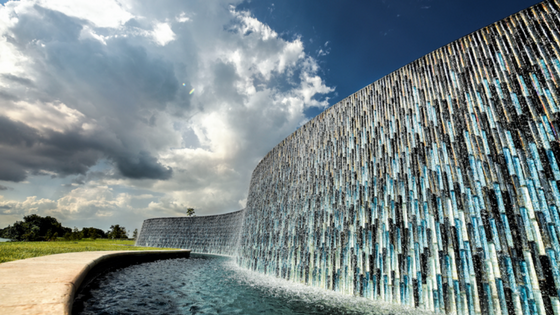 Utilizing the Kinship Collection from Oceanside Glass & Tile, LeBlanc selected the Converge piece for its varied profile height and placement of tallest profile abutting shortest profile. This provided a runway for the water to spill and splash across.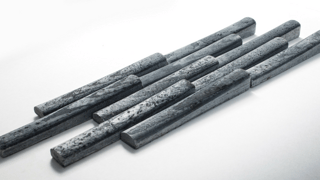 A top to bottom gradient of Sapphire Iridescent, Pacific Iridescent, Aqua Non-Iridescent, and Clear Non-Iridescent was created by the skilled artisans at Oceanside Glass & Tile. Dilligently laying out one tile at a time on the workspace floor, the entire 106 linear foot gradient was lovingly built. As with any work of art, there was some fine tuning at the very end before the whole piece was sheeted and shipped to Louisiana.

Turning your dreams into cast glass or hardscape reality is as simple as posing a question - "Can we do this?". Together, let's create more, realize more, and enjoy more.